This is a week of LOVE.
Be a cupcake cupid this Valentine's Day with an adorable array of irresistible cupcakes to send hearts aflutter. In this season, we offer you "week of love" where you can share your love by saying with cupcakes  within 10th Feb – Feb 14th.
Taste our special new flavors is Choco Marshmallow and Vanilla Valentine.
You can choose a dozen package, or a variety of 3 choices for half -dozen package:
One dozen gets six flavors and FREE flags – only IDR 230,000.
Half-dozen gets three flavors and FREE flags – only IDR 135,000
Delivery is 10th – 14th Feb with charge for Jakarta area is IDR 35,000 for half -dozen, and IDR 30,000 for one dozen. To order, please go to Order FORM.
Package 1 dozen
(Red velvet, Vanilla Dark Valentine , Choco Marshmallow, Choco Baby Pink, Choco Monster, Vanilla Baby Pink)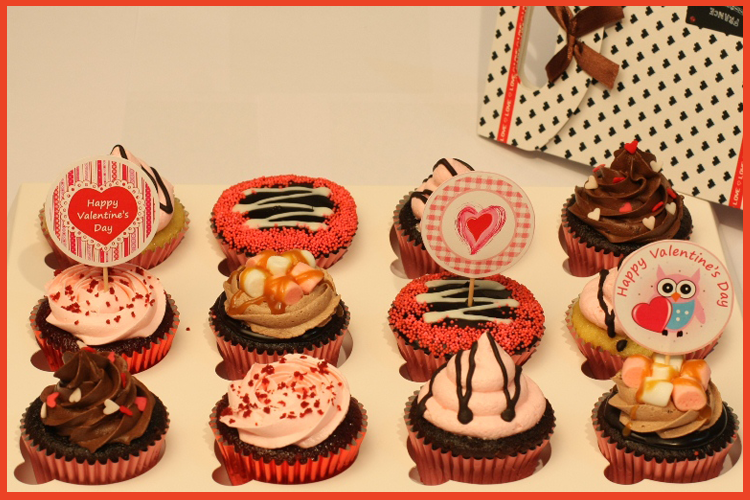 Package 1/2 dozen – choice 1
(Red Velvet, Vanilla Dark Valentine , Choco Marshmallow )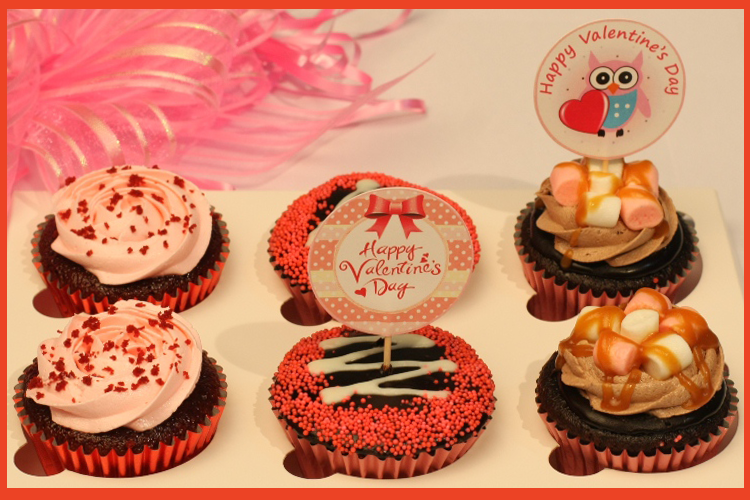 Package 1/2 dozen – choice 2
(Red velvet, vanilla dark valentine , Choco monster)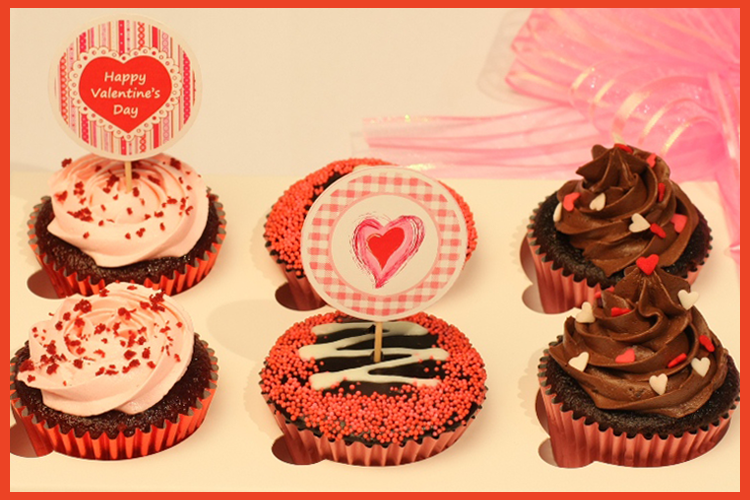 Package 1/2 dozen – choice 3
(Red velvet, vanilla dark valentine, Choco baby pink)