How to order
Choose your favorite cupcakes on our menu.

Your minimum order is 6 cupcakes.

1 Box of 6 cupcakes, can get 2 flavor cupcakes
1 box of 12 cupcakes, can get either 4 flavors or 2 flavors cupcakes

Fill the order form, name, email, address (cupcake delivered to Jakarta and surroundings), phone, and detail order in the message box.
Suggest to place order 5-7 days in advance
Please check your email after you submit your order
We will reply your email with confirmation about your order detail, total amount and our account number to your email. Please DO NOT PAY to our account until you receive our confirmation.
Example Order :
1 box of 6  cupcakes (2 flavors) consist of :
6 cupcakes : 3 salted caramel  + 3 cafe mocha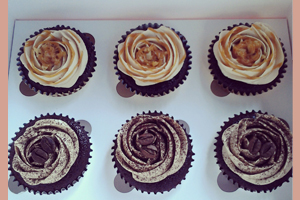 1 box of 12 cupcakes (4 flavors) consist of :
 12 cupcakes : 3 choco monster +  3 salted caramel + 3 cafe mocha + 3 oreo cheese cake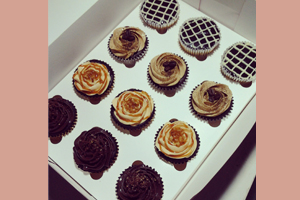 1 box of 12 cupcakes (2 flavors) consist of :
12 cupcakes :  6 choco monster +  6 vanilla cheese