Lunetta presents three adorable packages of medium-size cupcake for this Easter festive.
Package A and package B brings 6 flavors (yes…all cupcakes are different) in one box, while Package C is the 12 different flavors. In each order, a lovely easter handmade cookies is made special for you. Believe us, they are all irresistible.
The price is also special, package A & B only cost you of Rp 100,000* and package C of 200,000*.
Package will be delivered only  on March 30, 2013.
To order, please go to Order FORM page, and fill the order detail. For example detail order: 1 box of package Easter A.
Package Easter A
Six flavors are choco monster, salted caramel, strawberry, banana split (new menu), red velvet, & vanilla cheese.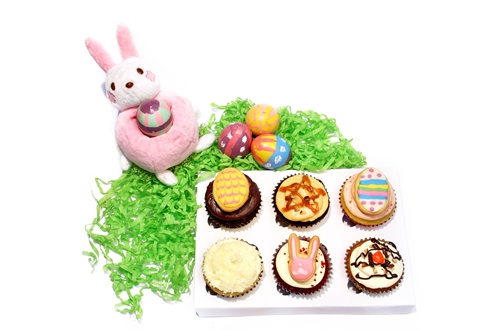 Package Easter B
Six flavors are vanilla birthday, choco peanut butter, red velvet, mocha coffee (new menu), strawberry & banana split (new menu).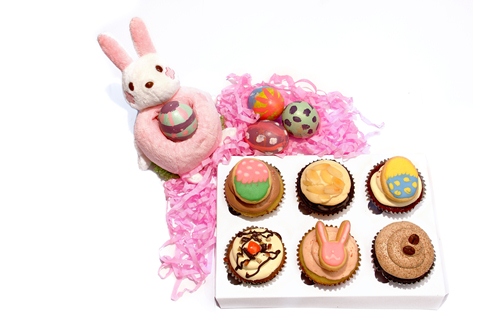 Package Easter C
Twelve flavors are a combination of package A and B.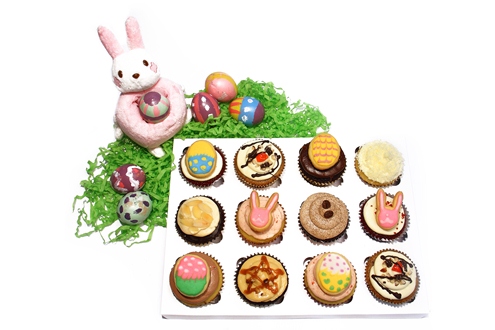 Have a good day!
*cost is exclude the delivery cost